Additional ISO Certifications We Offer in Cincinnati, Ohio (OH)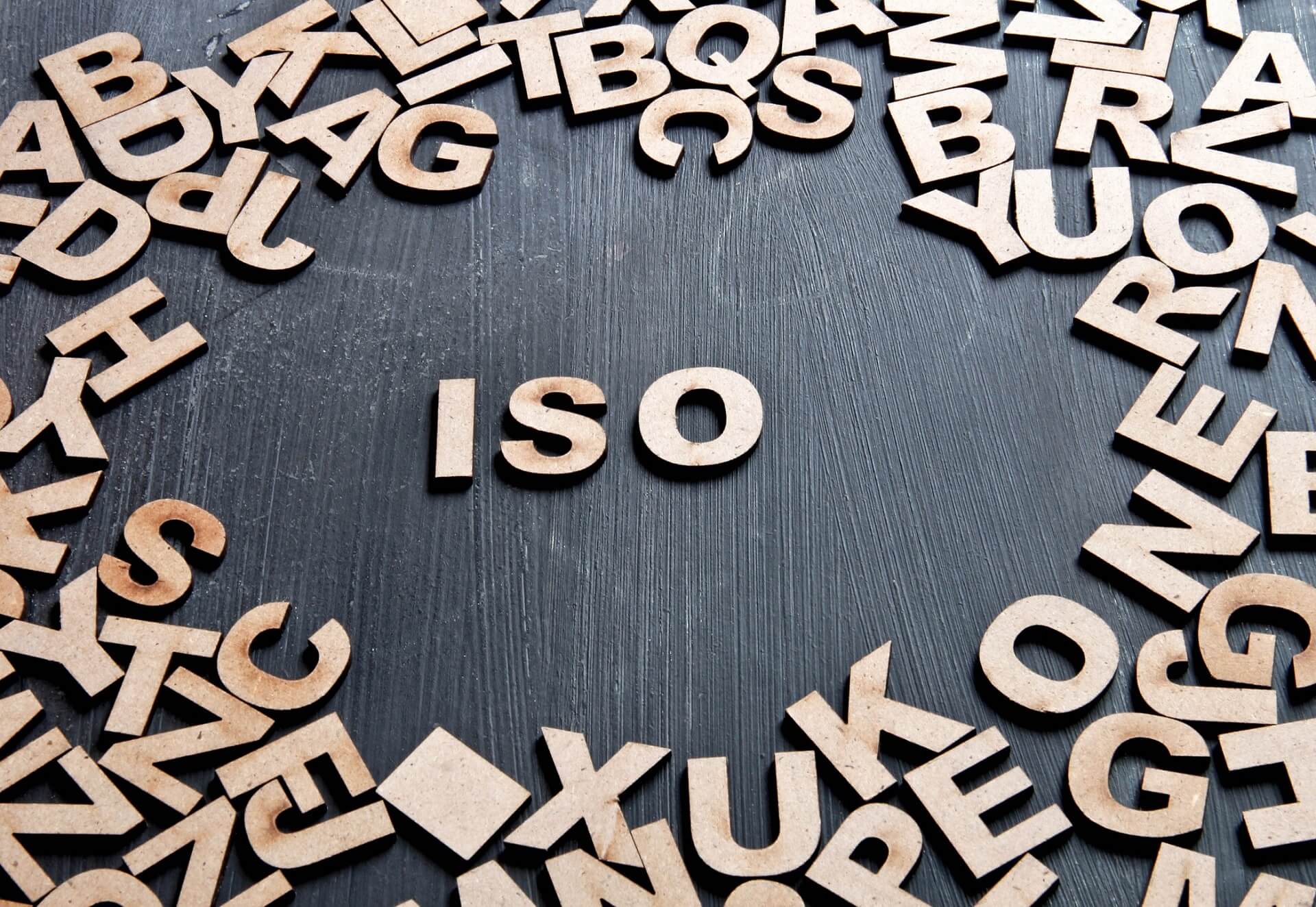 ISO Pros is a renowned company that is accredited to offer implementation and certification services for 39 different local and international standards. At this stage, you should have known that ISO certification is done through accredited third parties and not the organization itself. So, if you have already implemented any ISO standard such that what is left is certification, then you can proceed to apply for certification. Otherwise, you can contact us to help you with the implementation process.
Certifying your organization for any international standard that you have already implemented is the best way for you to show the world that your organization complies with the ISO standards. Many international standards are already in place. The only work that is left for you is to better understand what applies to you and go for it.
Aerospace AS9100
This is the international standard for all those who are involved in the aerospace industry. It defines what is needed for every organization to establish an effective quality management system. This system is to ensure that all the products and services are according to the standards and meet the requirements of your customers and comply with the regulations.
Aerospace AS9101
Certification is normally done by third parties. This is the standard that outlines the auditing procedures for those that offer certification services for the AS9100. This is necessary for ensuring that the auditing and certification are done uniformly regardless of the third party chosen by your organization.
Aerospace AS9102
This is set for all the new companies and organizations that are bringing their first batch of products and services to the aerospace industry. It specifies how the testing of such products is done, and that follows the product quality standards of AS9100. Your organization needs to verify that the first product meets the requirements of your customers and the standards set to boost the image of your company in the market.
Anti-Bribery ISO 37001
This is a generic international standard that defines how an effective Anti-Bribery System can be established, implemented, maintained, and continually improved to help an organization to better handle all the bribery cases. It helps an organization to gain the trust of all the stakeholders, employees, and business partners.
Asset Management ISO 55001
Your organization should have an asset management system. So, this standard specifies the minimum requirements that your system has to meet in the context of your organization. It applies to all types of assets that your organization has, and it does not depend on the size of your organization.
Automotive Core Tools (APQP, AQP, PPAP, FMEA, SPC, MSA, R&M)
These are the building blocks that all companies and organizations in the automotive industry need when creating and implementing an effective quality management system. It covers everything including product quality plan and control. These tools help your organization in managing everything that is needed to produce quality products.
Automotive IATF 16949
The automotive industry has a unique set of standards. These standards were done by the IATF and then approved and published by International organizations for the standards. Complying with them gives you an opportunity in the global market.
Body Armor BA 9000
This is the standard developed for the military. It specifies the quality of the material that should be used by the industries that are involved in the design and manufacturing of the body armors.
Capability Maturity Model Integration (CMMI) Levels 1-5
If your organization is looking to improve the work condition, quality of products and services, or general performance, then you only need to comply with CMMI. CMMI is here for every organization regardless of the size of your organization.
Cybersecurity Maturity Model Certification (CMMC)
Sometimes you can be involved in handling very sensitive data. Your customers need to know the steps or measures that you have in place to protect their data. That is only possible if comply with CMMC and other regulatory laws that are in place.
Counterfeits AS6081
Your customers will be more interested is you can show them that you are not producing counterfeit products. Getting AS6081 certification will prove to your clients in the aerospace industry that your products are genuine and of high-quality.
Energy ISO 50001 and SEP
Energy management is of great concern. Your organization needs to show that it is doing everything possible to conserve energy. This standard specifies what your organization needs to meet while establishing an energy management system to control the use of energy.
Environmental ISO 14001
Your organization has an impact on the environment. So, you need an environmental management system that will reduce your environmental footprints. Iso 14001 makes it possible.
Ethical Sourcing SQFI
Ethical sourcing is of importance to you and your customers who need to be sure that your organization implements international standards. If you need any help regarding how to become compliant, then contact ISO Pros.
Facility Management ISO 41001
Facility management is a fast-growing industry in the world. There was a need to develop a common language for all the facility managers and standards] for setting up a facility management system within an organization. That is only possible through ISO 41001 certification.
Food Safety Modernization Act FDA FSMA
These are regulations in the United States signed into law in 2011 by President Obama. It is for enhancing food safety by setting standards to minimize food contamination along the food chain.
Food Safety ISO 22000
There was a worldwide concern for increasing foodborne diseases and related deaths. ISO adopted already existing standards to come up with a common standard to be used in the global food market. The aim is to reduce cases of reported foodborne diseases.
Forestry SFI ATFS (Sustainable Forestry)
This came into effect in 1995 and involved members of American Forest and Paper Associations. It is to ensure that all the forests from across the United States are well-managed. The certification is a further confirmation that a tree product is coming from well-managed forests.
Gluten-Free Certification (GFC)
This is a certification that is meant to protect individuals who are allergic to gluten. So, all the producers need to be certified that their products are gluten-free.
Info Security ISO/IEC 27001
This is an international standard that organizations can rely on an information security system. It helps different organizations to better manage all their sensitive information that should not get to the public.
International Traffic in Arms Regulations, ITAR
This is a national standard that is only exclusive to the United States. It restricts or controls the export of technologies that are related to the defense or military. It is mainly to safeguard national security.
IT Service ISO/IEC 20000-1
This is the first international standard of a kind. Iso 20000 protects the IT system by providing requirements for establishing an IT Service management system. Your organization really needs this to better perform.
Laboratory Accreditation ISO 17025
This ISO standard applies to all laboratories in any industry. It ensures that the testing and calibration laboratories are according to the set standards. Your laboratory needs certification and/or accreditation to be competent.
Medical Devices ISO 13485
All medical devices have to be accurate and reliable. To make this possible, their design and manufacturing should be controlled or regulated. That is what is defined in ISO 13485.
Occupational Health and Safety Management System (OHSMS) ISO 45001
To avoid workplace-related deaths that have been recorded from different parts of the world, an international standard for workplaces and safety measures that every industry has to put in place are defined in this standard.
Packaging ISO 15378
This is a standard that specifies the design and manufacture of primary packaging materials. This is necessary to protect all the medical products that should be packed following standard procedures.
Quality ISO 9001
This specifically focuses on the establishment of a quality management system in your organization. It mainly helps you in producing high-quality products and services to meet the requirements of your customers.
Responsible Care RC14001
RC 14001 is for creating a responsible care management system. This is a very handy tool that helps your organization to improve safety, working conditions, health, and general performance.
Supply Chain ISO 28000
This standard requires that you establish an effective security management system. It is for protecting workers, products, and assets.
Telecommunications TL 9000
An international standard for setting up a quality management system. This controls the design, manufacture, development, installation, and servicing o any telecommunication system.
Audit Management Systems ISO 19011
It has requirements for creating an auditing management system. It also has principles for auditing, mapping an audit program, and conducting the actual auditing.
Outsourced Internal Auditing
Specifies the need for having a very useful and successful auditing program that you can use in making sure that you have the best timeline for outsourcing internal auditing. This is the act of getting an independent external auditor to review your organization against set standards.
Virtual Internal Audits
This is sometimes regarded as desk audits as the auditor can offer the services remotely. This is most common for the IT sector as the security of any IT infrastructure can be checked from any location.
Second Party Audits
Certification for different standards is done by third parties. These are accredited groups that offer to audit and consequently certification for compliance to any ISO standards on behalf of the organization.
Supplier Audits
This is necessary to ensure that you are dealing with a genuine supplier who genuinely sources the products and services according to the set standards.
Supplier Evaluation
This is done by your organization to see if a given supplier is fit for the contract according to your organization's set standards. These standards can be borrowed from international standards.
Compliance Audits
Can be done by the members of the organization who are already trained and certified or a third-party hired to audit your organization. It is mainly for identifying the areas of your organization where you don't comply with the standards.
Pre-assessment Audits
This is the first stage of auditing. It is done to see if your organization is ready for the main auditing. Any identified nonconformities are to be corrected before setting a date for the main auditing.
Documentation Audit/Desk Audit
Documentation is done for every data collected or obtained in your organization. There are also standards for doing the same, and that is what auditing will be based on.